9 Incredible Uses For Graphene - courtesy of Gizmodo
Gizmodo, the tech blog, has put together this list of 9 incredible uses for Graphene. Most are obvious if you have been following the sector for any length but it is a good summary on the multitude of application you may see Graphene take a foothold in your everyday life.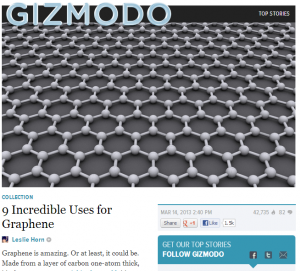 .
Posted on Friday, March 15th, 2013, by admin, under Graphene, News.