New study gives insight into graphene grain boundaries
From Phys.org
Using graphene – either as an alternative to, or most likely as a complementary material with – silicon, offers the promise of much faster future electronics, along with several other advantages over the commonly used semiconductor. However, creating the one-atom thick sheets of carbon known as graphene in a way that could be easily integrated into mass production methods has proven difficult.
Read more at: http://phys.org/news/2013-01-insight-graphene-grain-boundaries.html#jCp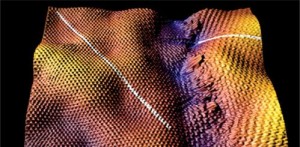 .
Posted on Saturday, January 19th, 2013, by admin, under Graphene, News.